New experts, different spin
January 2016
New expert opinion is that the expensive taxpayer funded sand bag and rock walls at Portsea beach are not the best solution after all!
The disappearing Portsea front beach has been a festering issue since ocean like swell started pounding the beach post Channel Deepening.
There has since been an avalanche of spin, three specialist expert reports and several public information sessions assuring us that the $multimillion rock and sandbag walls were the best long term solution. We recall an information session around 2011 where a Departmental officer said the massive rock hard sandbags would last for at least 20 years. Shame about the missing beach though!
Soon after, the sandbags started collapsing, and the wall has been in various states of failure since. and of course no beach.
So, it is galling that expert opinion now is that these expensive taxpayer funded constructions are not the best solution after all. The Department of Environment, Land, Water & Planning (DELWP) has announced that it now has expert advice that the rocks and sandbags are in fact impeding natural coastal processes and that they will be removed.
As yet there is no information available on the alternative plan DELWP has to protect the coast from what three expert reports have now attributed to changed conditions post dredging.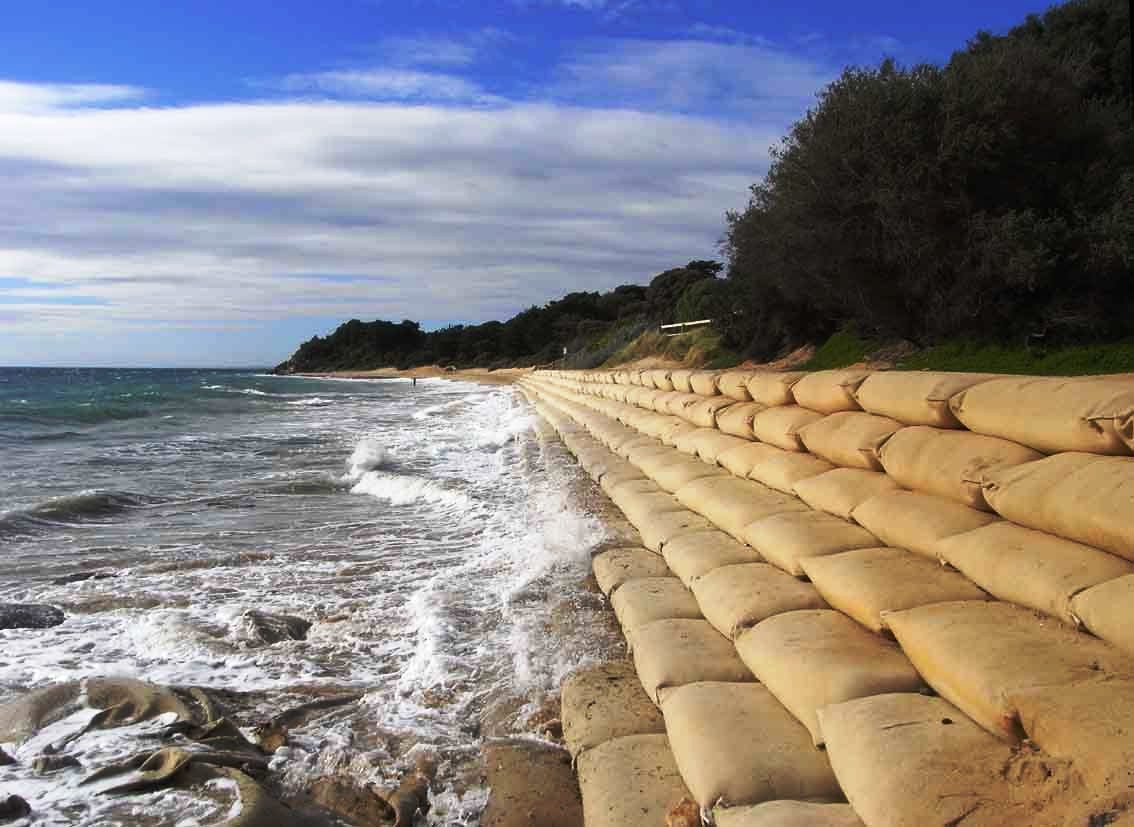 Portsea Beach May 2011 Sandbags collapsing in foreground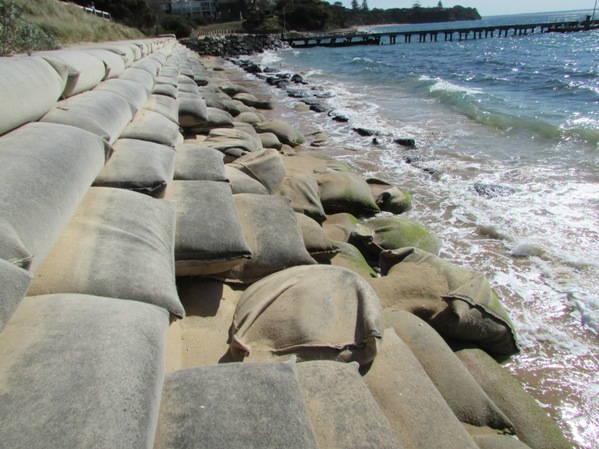 Portsea beach sandbags still on the move September 2015
The latest expert report, due for release this month, is expected to name recent changes to the seabed  as being responsible for the increased size and speed of waves hitting Portsea beach.
See Age report January 4th 2016: http://www.theage.com.au/victoria/vanishing-portsea-beach-to-be-restored-20160103-glygku.html
---